PhD Studies
Última modificación
Fri , 27/11/2020 - 11:08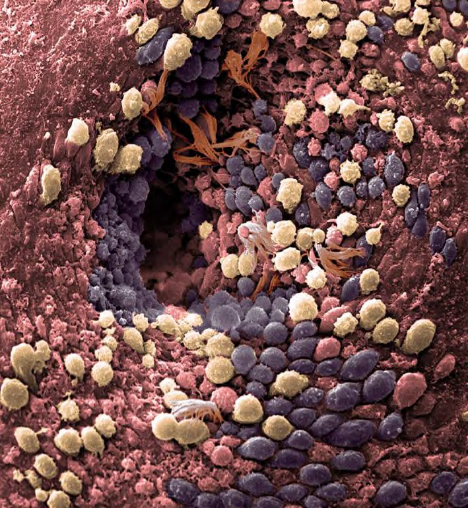 The PhD studies are intended for the advanced training of the student in research techniques. They may include courses, seminars or other activities oriented towards research training and will include writing up and presenting a corresponding Doctoral Thesis, consisting in an original research work. These studies lead to the title of "Doctor by the University of Zaragoza".
The Doctoral School manages at the University of Zaragoza, all Doctoral Studies through 45 Doctoral Programs (12 belong to the branch Engineering and Architecture, 10 to Science and other 10 to Social and Legal Sciences).
The Doctoral Thesis can be carried out under the supervision of professors and researchers of the Technological College (research groups) within the above mentioned Doctoral Programs. Those most related to research linked to the Technological College are highlighted below. 
Doctoral Programmes

Research lines

Research groups

SCIENCES

Animal nutrition and reproduction

Biology, Physiology and Reproduction Technologies (BIOFITER)

Research on plant-based foods

External geodynamics

Geomorphology and Global Change

Catalysis and catalytic processes

Organic synthesis through catalytic methods

Synthesis and structure of biomolecules

Physical chemistry

SOCIAL AND LEGAL SCIENCES

Regional planning and environment

Fire Effects on Soil Properties (Fuegosol)

Paleoenvironments of quaternary (PALOQ)

Territory Planning Study Group (GEOT)

  

ENGINEERING AND ARCHITECTURE

Agronomy, soil and water

Biodiversity, conservation of organisms and ecosystems, and ecological restoration

Plant breeding

Sustainable agro-silvo-pastoral systems and agro-food economy

Nanofungicides, Valorization of natural products, Valorization of waste, Biorefineries, Soil pollution, Life cycle analysis, Environmental impact analysis

Agricultural Machinery Laboratory (LAMAGRI)

Biology, Physiology and Reproduction Technologies (BIOFITER)

Fire Effects on Soil Properties (Fuegosol)

Irrigation, Agronomy and Environment (RAMA)

Plant Biology and Evolution (Bioflora)

Robotics, Perception and Real Time Group (RoPeRT)

Sustainable Crop Production (PROVESOS)

 

Design and manufacturing engineering: Group 1

Design and manufacturing engineering: Group 2

 

 

Information systems and web engineering

Fluid mechanics

Mechanical systems and machines, advanced materials in mechanics, transport system and vehicles

 

Catalysis, molecular separation and reactor engineering

Thermochemical processes

Water and environmental health

Group of thermochemical processes - Biochar research laboratory

CREG (Catalysis, Molecular Separations and Reactor Engineering)

Water and Environmental Health Group

 

Fluid mechanics

Irrigation Design and Management (Gestar)

 
Information extracted from Doctoral School web